Australian-Made Activewear
We design for YOU, by actually asking and adapting to what you want in your activewear.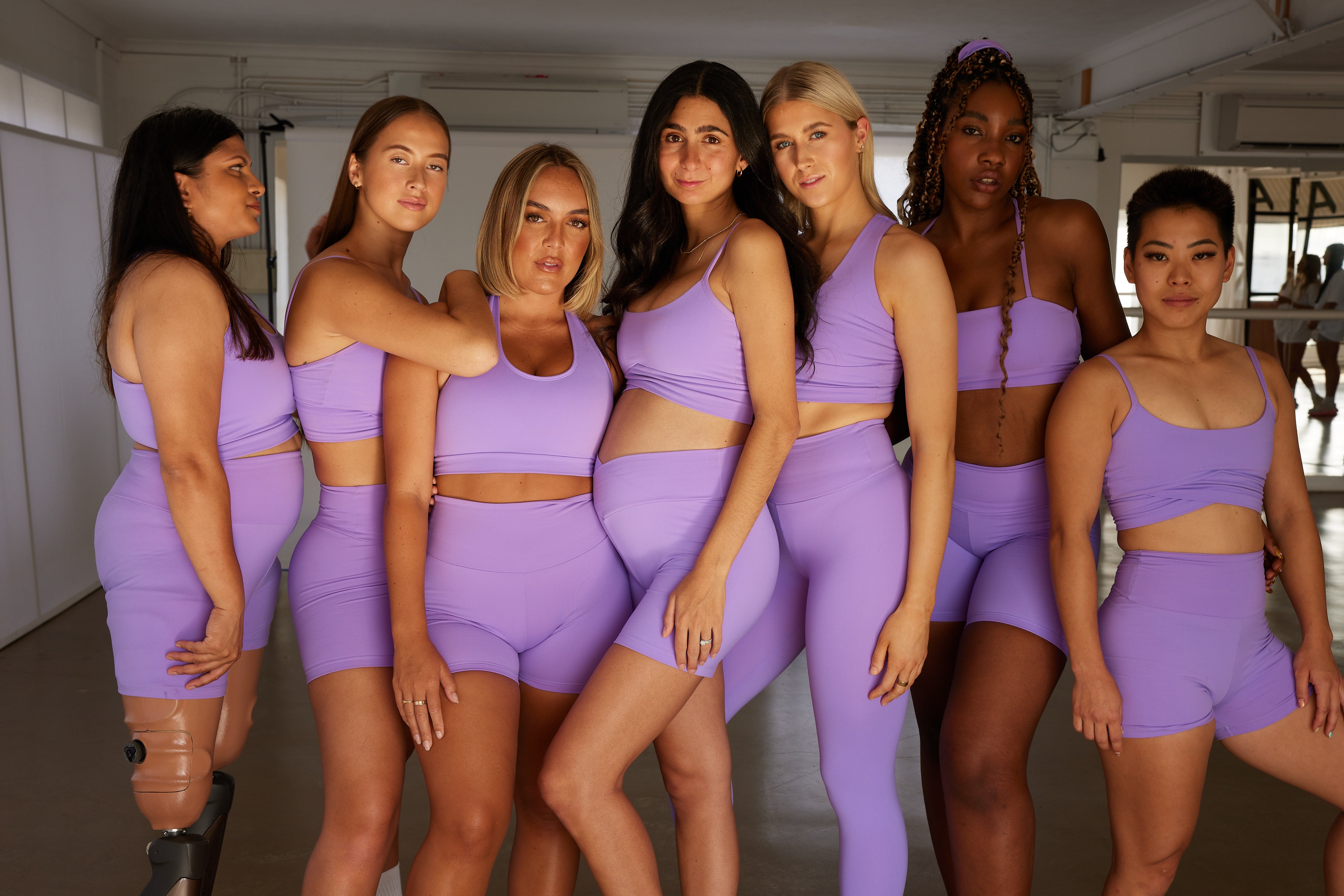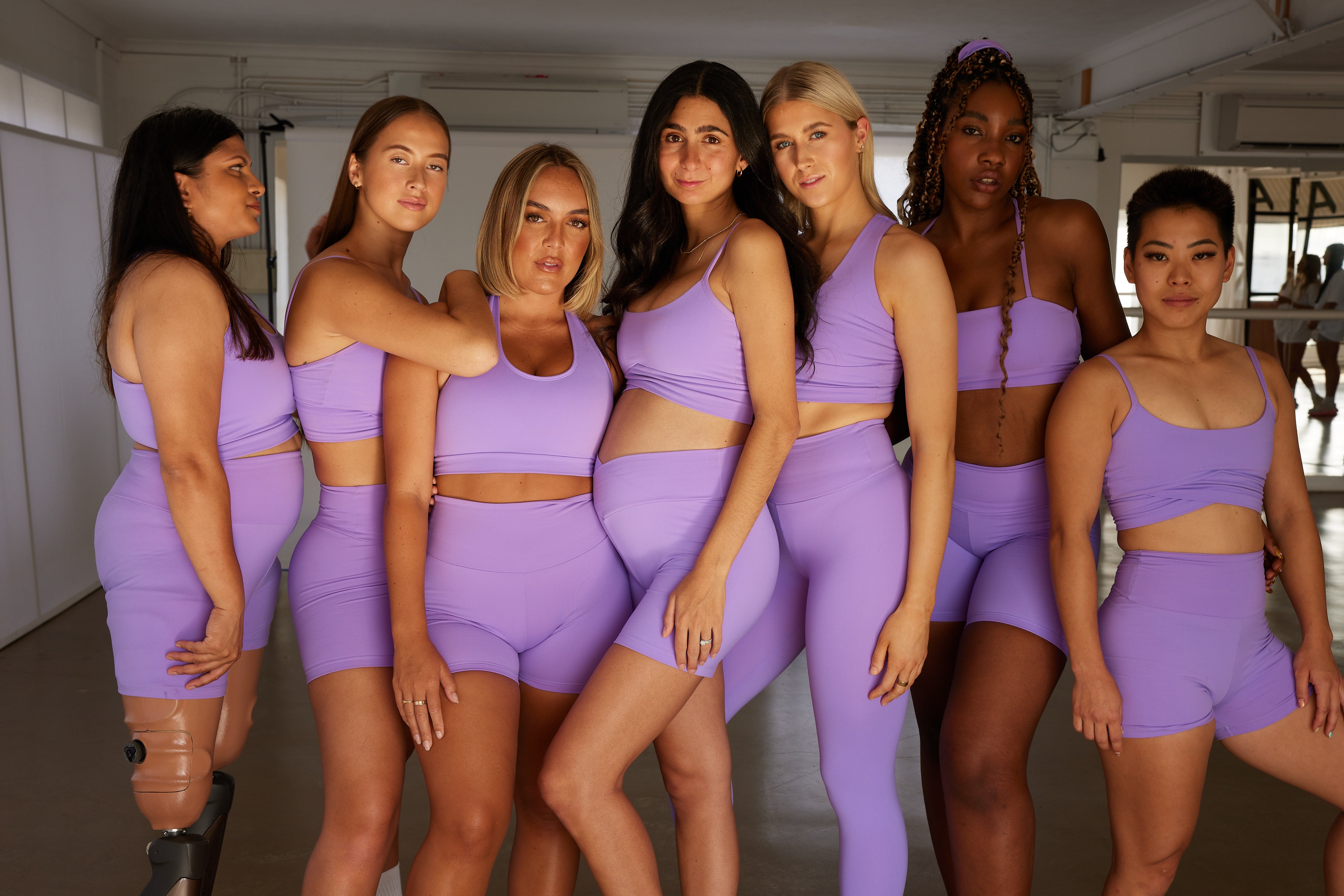 Paris & I Made and designed in qld aus
Yes we pay more in production costs, but it's so worth it...
What makes Paris & I so unique?
To start, all of our products are 100% made in Australia.
Being Australian-made means that we can continuously grow and evolve with our surroundings. We reduce our transit costs and emissions output by manufacturing in Brisbane, making Paris & I a more sustainable option for your wardrobe.
On top of the local standpoint, our activewear is designed and suited to your needs. In short, we design for you, not for us. We won't tell you what you need, we will ask and adapt to what you actually want from your favourite activewear brand.
Our customer base features a huge range of women, each with their own qualities and values and differences. We know that no two Paris & I wearers are the same age, shape and size, and we value the individual feedback we receive about what we do. When looking through our reviews, you can see that Paris & I has developed a reputation for creating the most comfortable, flattering and multipurpose activewear that is suited to all women. More than that, we've created a platform for you.
Inclusive and Diverse 
We hold these two words close to our heart, and their definitions have always been our main focus. It is so important to educate people about genuine kindness and belonging, and we want everyone to feel welcome to join in on what we offer. Paris & I create a space for you to embrace all that it means to __________ [insert your own definition of what it means to be a woman], recognising the importance of growing a liberating and all-inclusive label. By uplifting ambitious bodies with mindfully created fashion, no matter the journey, Paris & I will encourage you through every step.
Our approach:
Using customers in our photoshoots and campaigns. Meaning they have already purchased and love Paris & I, so why not capture this for others to see?
Showcasing women of all different shapes, identities, sizes and ages, as wearing activewear shouldn't be a privilege for only SOME women. Paris & I is for everyone.
Posting Reels and Tiktoks questioning the meaning of 'perfect'. We want to remind others that cellulite and beauty marks are normal. The signs that we live, love, eat, grow, learn, laugh and breathe are not imperfections, but things that we can embrace. Everyone is on their own self-love journey, and we hope by sharing our own journey that we can help others. As owners of Paris & I, we put ourselves out there and have received such positive feedback, so we will continue to respect and admire the human body for what it does for us.
We care about our community  
Purchase or no purchase, we are here for you! While we appreciate every single order and scream and dance every time you wear your products, we value the person more than the purchase. We are in constant conversation with so many of you on our socials and in our DMs, and it's just so beautiful to see the connection we have made with women over the years. We are your internet best friends and have made real besties through our platform. It's just us (Sammi and Paris) behind our brand, so when you email or message us on any platform, it's one of us replying.
Finally,
OUR VISION
To show the world that being a woman is whatever you make it - undefined and unapologetic. 
OUR VALUES
Empowerment, Wellbeing and Greatness. We empower every face of womanhood by promoting a life that recognises wellbeing and connection at the core of greatness.
Strive for more and try Paris & I today. You won't be disappointed, we know it.
We have so much love for you, message us any time you want to chat.
A LITTLE MESSAGE FROM US (OWNERS)
Hello there and thank you for stopping by. The picture of the two girls in the lilac is us! Sammi on the left and Paris on the right. We own and operate Paris & I. The other picture is our mum's. We feel like it's important to include them on here as family and community is everything to us.
Paris & I isn't just about the clothing for us, it's about making people feel amazing about themself. Connecting with you is what keeps us alive, it's what puts the biggest smiles on our faces. So please if you need anyone to chat to about anything, message us on instagram @parisandiofficial or email us at hello@parisandi.com.au. Why? because you are important to us.